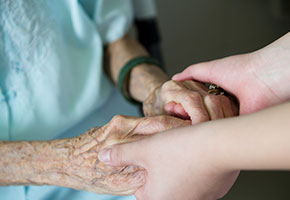 We provide a range of services depending on your needs and wishes including:
Homecare Service (care support, personal assistance and domestic assistance)
Nursing Service (hospital, community and home-based nursing)
Work in residential nursing homes and GP Practices
Community re-orientation and mental rehabilitation support
Support for clients with learning difficulties
Live-in assistance offering round-the-clock support
Support for young people leaving care
Support for people at risk of domestic violence
Support for teenage parents
A 24-hour on-call service
Please call for more detail about any of these services or to talk to us about bespoke packages. We look forward to hearing from you.
Our Staff
Staff are trained to at least NVQ2 level to provide a safe and professional service
They undergo criminal history checks
Our managers have the experience and qualifications to run the business effectively and efficiently
We seek regular feedback from clients to help us maintain good practice and promote improvements.
Payroll Support:
Provide comprehensive payroll services for clients who employ their own carers as PAs and those clients who use Agency carers. As part of this service offer, clients PAs and Agency carers will receive timely payment for care work provided as authorised by the client, and where clear funds are in place. Included in this service is remittance advice for each invoice paid, resolution of payment related queries and end of year financial reporting for clients as required.
For PA service, the service will also include tax calculation, deductions and transfer to HMRC. All PA will receive payslip, annual P60 And P45 at the end of their employment with clients (employers).
Contact us for more information about this service.
PA Recruitment:
First Choice Consultancy Limited (the Agency) will recruit, carry out employment checks and match PA applicants to clients' requirements. The client will receive 3 PA profiles in form of concise CVs, the Agency will then arrange for each PA applicant to meet with the client for interview.
Interview questions will be provided to the clients to aid selection and appointment of suitable PAs. DBS disclosure (Criminal Record Check) at enhanced level with 2 employment references going back 3 years will be supplied to the client when a PA is appointment. In addition, PA back-up guarantee will be offered as part of the service so that the client will get a replacement PA if he/she is not satisfied with appointed PA within the first 3 months from hire date.
Contact us for more information about this service.
Domiciliary Care at Home:
First Choice Consultancy is a specialist, CQC registered care provider able to provide skilled and experienced care and Support Workers who can provide person-centered care services to meet clients personal and social care needs -delivered in the comfort of clients' homes. In protecting service users and managing business risks, First Choice Consultancy holds a comprehensive employer, professional indemnity and public liability insurance policies with Blue Fin Insurance Limited which can be supplied on request.
With our Homecare Support for Direct Payment, Personal Budget and self-funding clients, clients are able to work with us to use their Personal Budget flexibly to meet personal and social care needs unique to them. This includes saving care hours (also known as Banking hours) to be used at a later date or saving money through Banking hours to fund Holiday trip for instance. The Agency is flexible and has the capacity to meet cultural and needs of clients.
We specialised in the following care services:
 Personal and social care
Care support for people who have severe mental health, learning disabilities and complex needs
Adults with challenging behaviour issues
Respite Care
NHS Continuing care
People living with life limiting illness like Multiple Sclerosis
End of Life care
Emergency and recuperation care after time in hospital
Reablement care
Sitting service
Respite and Holiday Care services
Live-in care
Domestic Assistant service and many more……..
Contact us for more information about this service.
PA Training:
Through our in-house training arm, First Direct Training, the Agency will provide wide range of accredited training courses and QCF Diploma courses in social care for PAs at affordable prices.
The following courses are currently offered:
Common Induction Standard based on Skills for Care Common Induction 2010 with 1 week work placement
Safe Moving and Handling People
Dementia Awareness
Food Hygiene
Health and Safety in social care
End of Life care
Working with people living with Autism
Managing Challenging behaviour
Medication management
Children's Care Learning and Development (CCLD)
Record keeping and data protection and many more……
*We can also support Personal Budget holders claim training funds from Skills for Care for their PA development where applicable.
Contact us for more information about this service.
Transport and Transport Assistant Support:
The Agency has the capacity and assets to provide skilled Care Assistants who can accompany adults and children with disabilities/care needs and help them access community-based services such as Day Centre, GP surgeries, hospitals etc. As part of this service, the Agency will provide Accessible transport fully adapted for wheelchair users as required.